Track company time & labor anytime, anywhere.
AsureForce® Time & Labor Management helps you easily capture time and attendance data for accurate payroll processing and labor law compliance. You also gain insight into workforce productivity trends, delivering the information you need to make smart decisions. Access AsureForce® Time wherever you are through the cloud, Web browsers, and mobile devices.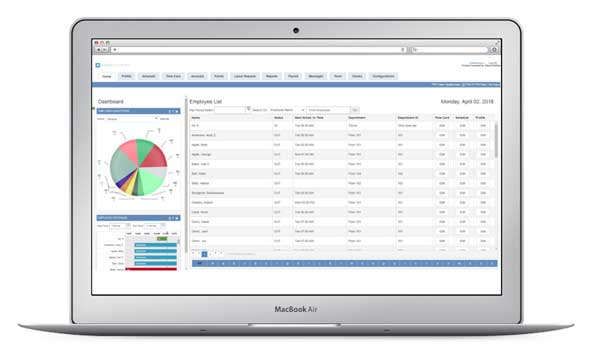 MOBILE TIME TRACKING
GeoPunch™ mobile time tracking allows your mobile, agile workforce to work from anywhere at anytime, increasing productivity and adoption rates with devices they're already familiar with.
TIME & ATTENDANCE
Accurate time collection is just the beginning. AsureForce Time also reduces your overall cost of ownership by automating processes and increasing productivity. You can eliminate time-consuming and error-prone manual calculations while still choosing the time entry methods that meet your employees' needs.
EASY TIME REPORTING
AsureForce Time reporting provides critical employee payroll, scheduling, and historical trend information. Users have the ability to create ad hoc reports tailored to their needs and "favorite" commonly used reports.
EMPLOYEE SCHEDULING
Streamline staff scheduling, enabling supervisors to develop schedules around workforce requirements. Measure actual hours worked against the plan through intuitive calendar views.